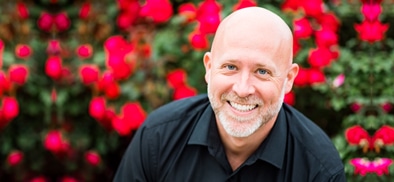 Many adults live with a crooked smile because their parents couldn't afford orthodontic treatment years ago or they had braces but didn't wear their retainer. Feeling a bit guilty? Don't worry, we don't judge, we just want to help!
Adults who are unhappy with their smile can be self-conscious, leading to discomfort with social situations or impacting confidence at work. It's a shame because there is new orthodontic technology available today that allows adults to undergo treatment discreetly and conveniently.  The leading-edge treatment for adults is Invisalign: the clear alternative to traditional metal braces. This revolutionary technique can not only significantly reduce treatment time but also allow you to achieve the smile you've always wanted… without metal braces.
Invisalign is a clear plastic dental appliance that offers a patient an alternative to traditional braces. Dr. Drobocky takes a digital scan of the patient's teeth creating a 3D image that's used to create a set of aligners made from a clear material worn by the patient 20 to 22 hours every day (they should only be taken out to eat and brush). Each aligner is configured to slightly adjust the teeth according to a predetermined plan mapped out by Dr. Drobocky.
You, your child or your teen will be in good hands with Dr. Oles Drobocky. He is the most experienced orthodontist in South Central Kentucky and uses the most advanced technology available to ensure a positive experience and a beautiful smile for all of his patients, including Invisalign. Dr. Drobocky has completed the Master Series with Invisalign, giving him the most training and best understanding and knowledge of using the technology to design a smile that is individual for each patient. He also specialized in treating teenagers using Invisalign Teen. Like Invisalign, it's a virtually invisible way to straighten teeth without the restrictions that come with metal braces, and it's specifically designed for teens.
At Drobocky Orthodontics, we make orthodontic treatment affordable by offering multiple payment options including full payment discounts, no-interest payment program, family discounts, and we accept direct payment from most insurance carriers.
Give us a call for a complimentary consultation to see if Invisalign is right for you.
Bowling Green: (270) 843-8556
Glasgow: (270) 651-6862
Franklin: (270) 586-7444
Or click here to request an appointment.
We look forward to meeting you!