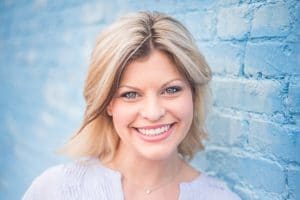 It's easy to do so many things these days with the click of a button. Order shoes? Get a ride across town? Watch your favorite blockbuster movie? It seems like every day there's a newer and easier way to do almost everything. We've been programmed to accept that anything can be ordered online and delivered right to your front door. However, at Drobocky Orthodontics, there is one thing that we believe has no easy replacement: orthodontic treatment. There is no match for a trained, experienced professional when it comes to your oral health.
The American Association of Orthodontists (AAO) agrees. They just issued a Consumer Alert listing key questions to ask about direct-to-consumer orthodontic companies. You can download a print-friendly version here.
The issue is that many direct-to-consumer orthodontic companies do not involve the in-person evaluation and/or in-person supervision of your treatment we provide at Drobocky Orthodontics, which is important because there is more to creating a healthy, beautiful smile than moving the visible portions of your teeth. If not done correctly any dental work can lead to potentially irreversible and expensive damage such as tooth and gum loss, changed bites, and other issues.
The Top 10 Questions To Ask
The AAO advises that when researching orthodontic treatment (including treatment models from direct-to-consumer companies like SmileDirectClub, Candid Co., Smilelove, SnapCorrect, Orthly, etc), you should consider many key questions, some of which include:
As part of your treatment, are comprehensive diagnostic records like x-rays taken before your treatment?

As part of your treatment fee, do you receive any in-person visits to a dentist's or orthodontist's office during your treatment?

Is only one treatment type offered (such as invisible aligners or a certain appliance)?

If a dentist or orthodontist is involved with your treatment, do you know the name of the dentist or orthodontist who will be specifically involved with your case (for example, is it available on the company's website or elsewhere)?

What are the possible risks (financial, health, etc.) associated with your orthodontic treatment?

Who is responsible for detecting any issues that may occur during your orthodontic treatment? Is it you? If it is a doctor not associated with your treatment, who pays for those check-ups?

If a doctor is involved with your orthodontic treatment, how can you contact him or her over the course of your treatment? How can you contact him or her if an emergency arises?

If an emergency arises, does the company have a dentist or orthodontist in your area that you can see in-person? If not, who would cover the costs associated with seeing a dentist or orthodontist in your area?

If you are injured or have another dispute involving your orthodontic treatment, how is it handled (litigation, arbitration, etc.) and what rights do you have?

Does the treatment model comply with the dental laws in your state? To check your state's dental laws, click

https://www.aaoinfo.org/state-laws-and-regulations

. Information for your state dental board can be found at

https://www.aaoinfo.org/aao/state-dental-board-info

.
Where You Receive Your Health Care Is A Very Important Personal Decision

Remember that orthodontic treatment is not a product or device – it is a professional, medical service. Dr. Oles Drobocky at Drobocky Orthodontics, received his degree from Western Kentucky University, the Dental School of The University of Kentucky, and Washington University in St. Louis's orthodontics program and has spent years providing orthodontic treatment to his patients.

Before making any decision about orthodontic treatment, consider doing some research and having a complimentary in-person consultation at Drobocky Orthodontics. We can't wait to meet you.
###
Dr. Oles Drobocky leads a friendly, dedicated team that works together to create a positive experience for patients and their families. He is an Invisalign Gold Plus Provider and the leading orthodontist in terms of Invisalign Teen cases treated in South Central Kentucky.
At Drobocky Orthodontics, we also make orthodontic treatment affordable by offering multiple payment options including full payment discounts, no-interest payment program, family discounts, and we accept direct payment from most insurance carriers.
Give us a call or click below for complimentary consultation:
Bowling Green: (270) 843-8556
Glasgow: (270) 651-6862
Franklin: (270) 586-7444